Beschrijving
SIMPLEDIAG – The future of user-friendly features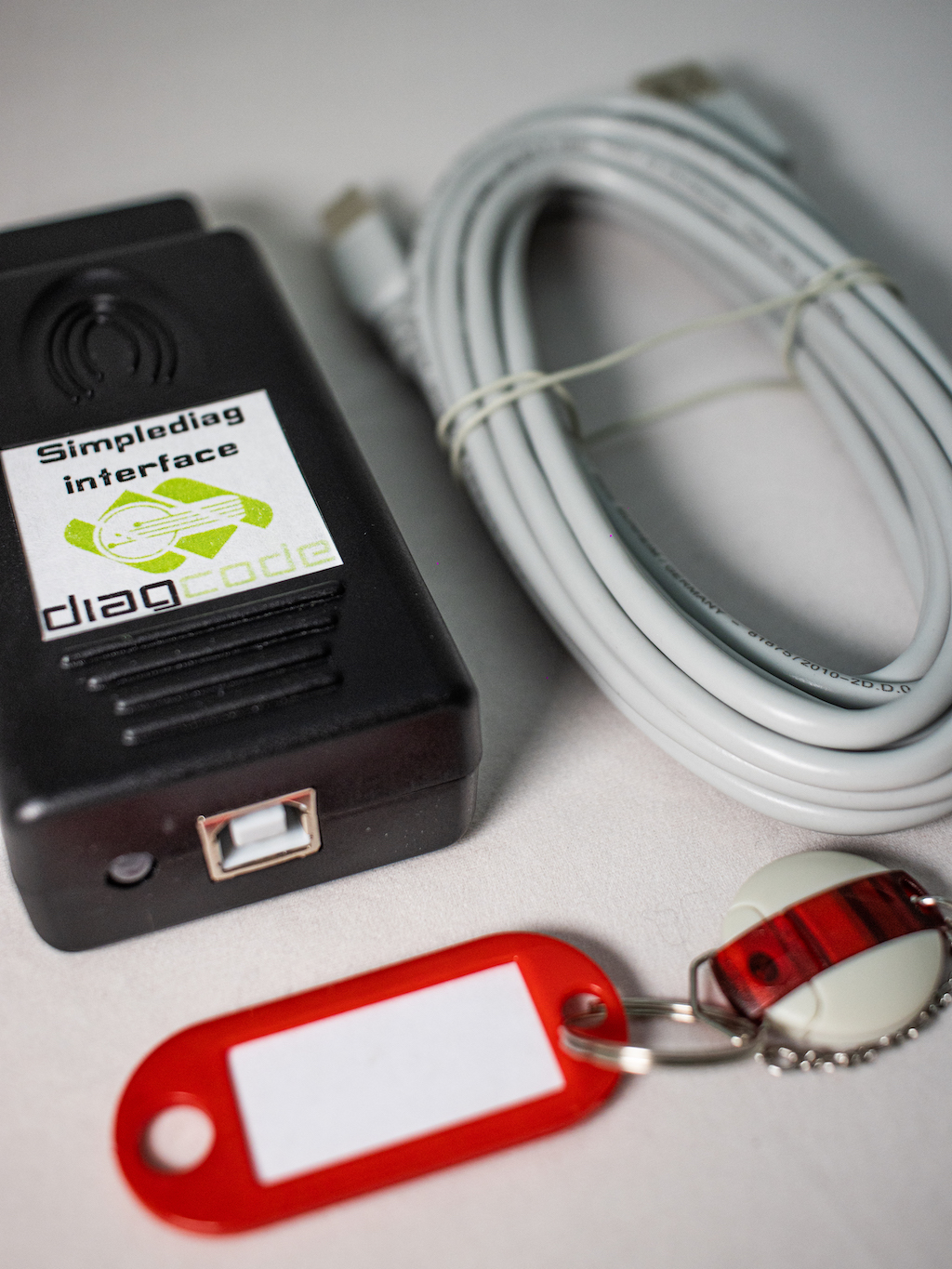 This interface is designed to help the user quickly and easily do the job they need. Different features can  be  activated depending on what one needs. All software is designed so  that  the  user  without  much  thought within seconds can do what he's got.
        We release new updates very often and all our software have automatic updates. Thus you can be sure you are always using the latest version of the app.
       We have updated our minimum system requirements in order to keep up with the latest technologies.
Our software requires minimum Windows 7 with Service Pack 1 installed and .NET minimum version 4.7.2.
SD01 -> HD PIN Code reading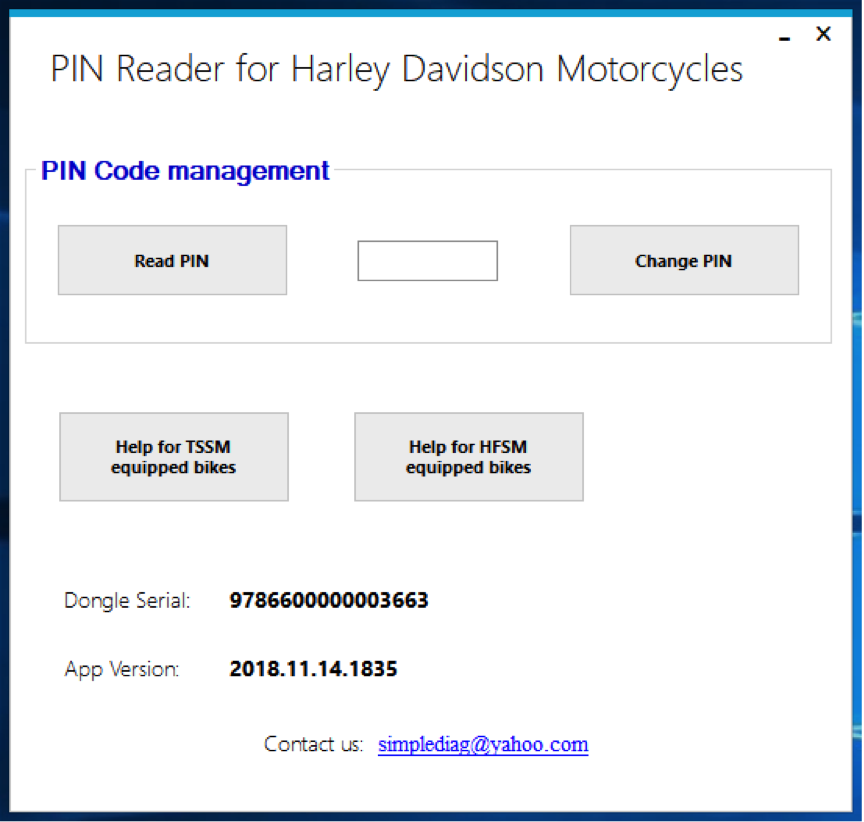 With this license you can calculate the necessary codes and program the keys for the Harley-Davidson models:
Dyna 2007-2017
Softail 2006-2017
Sportster 2007-2017
Street 2014-2017
VRSC 2006-2017
---
SD02 -> Video In Motion and CarPlay – activation, deactivation and HU5.5 coding
Video In Motion: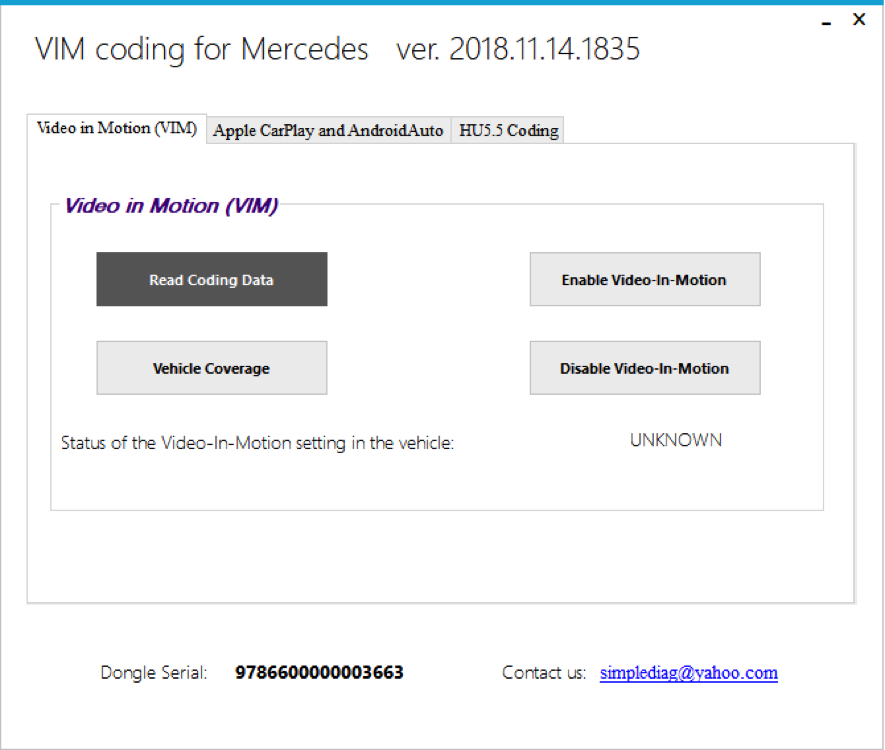 NTG5.xx – 2014-2017
C-Class – W205
C-Class – S205
S-Class – W222
S-Class – V222
S-Class Coupe – C217
Vito&Viano – W447
NTG5.5 – 2016-2017
CarPlay – NTG 5.1 – 2015-2017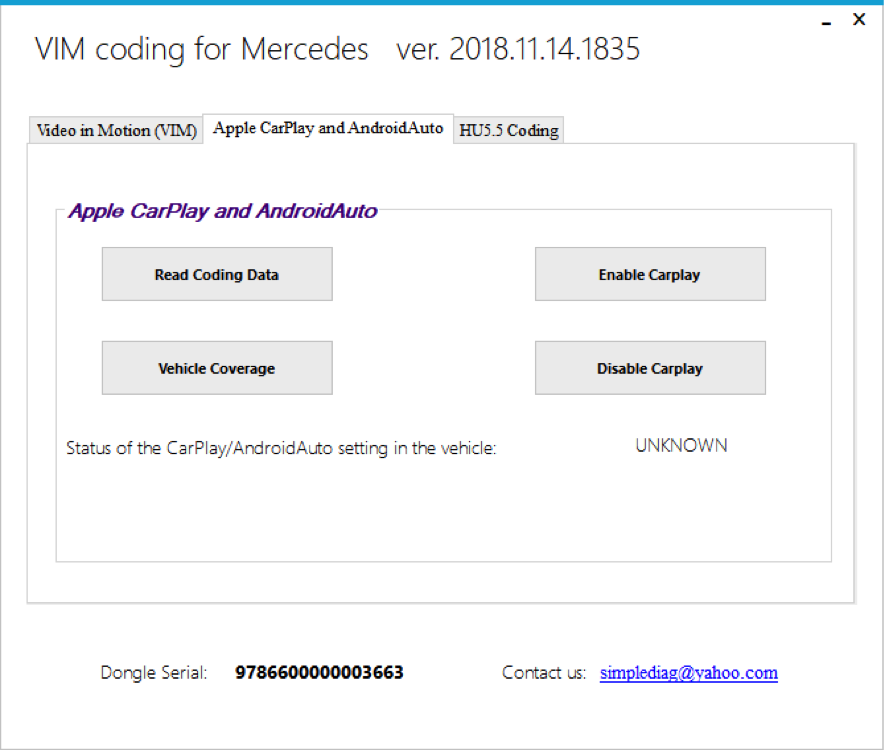 A-Class – W176
B-Class – W246/W242
C-Class – W204
GLK – Class – X204
E-Class – W212
CLS-Class – W218
CLA-Class – W117
GLA-Class – W156
ML/GL-Class – W166/X166
GLE-Class – W166
GLE-Class – W292
GLS-Class – W166
HU5.5 Coding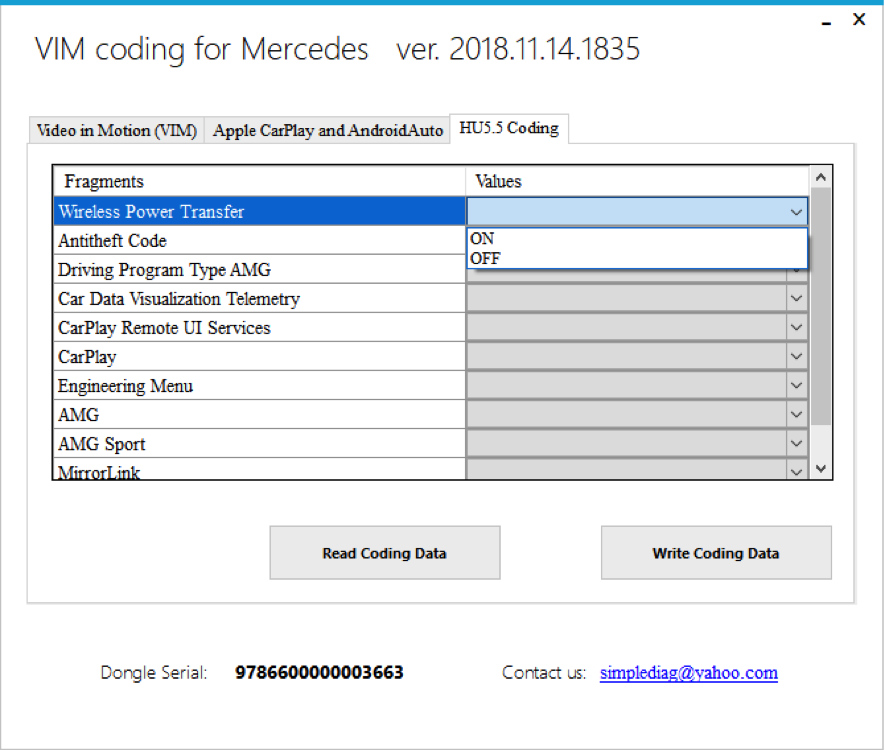 Change coding values: Wireless Power Transfer, Antitheft Code, Driving program
                                                Type  AMG,   Car  Data  Visualization  Telemetry,   CarPlay
                                                Remote  UI  Services,  CarPlay,  Engineering  Menu,   AMG,
                                                AMG Sport, MirrorLink, Remote UI
---
SD03 -> Extreme MB renew tool
     With this software you can read service hash and calculate dealer hash all automaticly in seconds and you can  renew  the  units.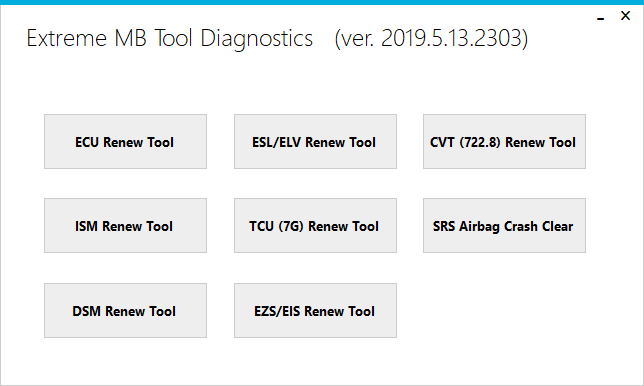 Supported are ALL FBS3 components – EZS/EIS, ESL/ELV, TCU(7G),    CVT(722.8), ISM, DSM, ECU :
BOSCH CDI-1 (EDC15C5)BOSCH CDI-2 (EDC15C6)BOSCH CR3.xx (EDC16)BOSCH CR4.xx (EDC16)BOSCH CR5.xx (EDC16)BOSCH CR6.xx (EDC16)BOSCH CR60.xxBOSCH ME2.8

BOSCH ME9.7

BOSCH MED17.7.x

CONTINENTAL CRR1

CONTINENTAL SIM271DE

DELPHI CRD1.1

DELPHI CRD2.xx

DELPHI CRD3.xx

SIEMENS SIM266

SIEMENS SIM271KE

SIEMENS SIM4LE

SIEMENS SIM4LKE

ESL/ELV :
Old Motorola (W202, W208, W210)
New Motorola (W203, W209, W211, W639, W906)
NEC (W639, W906)
NEC (W204, X204, W207, W212)
NEC (W169, W245)
EZS/EIS – All FBS3 types
SRS Airbag Crash Clear ( for the moment only by dump ). Supported units are:
W168, BOSCH, Motorola MC68HC11KA, Part Nr: 0285001222-0018203126
W171, TEMIC, Motorola 3K91D, Part Nr: 1718202426
W203, BOSCH, Motorola, Part Nr: 0018209726
W203, BOSCH, Motorola HC12B32 (912BE32), Part Nr: 0285001373
W204/W207, CONTINENTAL, 25C640, Part Nr: 2079011800
W204/W207, CONTINENTAL, 95128, Part Nr: 2079012500
W204/W207, SIEMENS VDO, 95640, Part Nr: 2048202285
W211/W219, BOSCH, CR16, Part Nr: 0285010146
Citan, CONTINENTAL, 95160, Part Nr: any
For CVT (722.8) you can program original and current VIN and transfer coding
from old to new CVT
STEP 1 -> Read the original information from the unit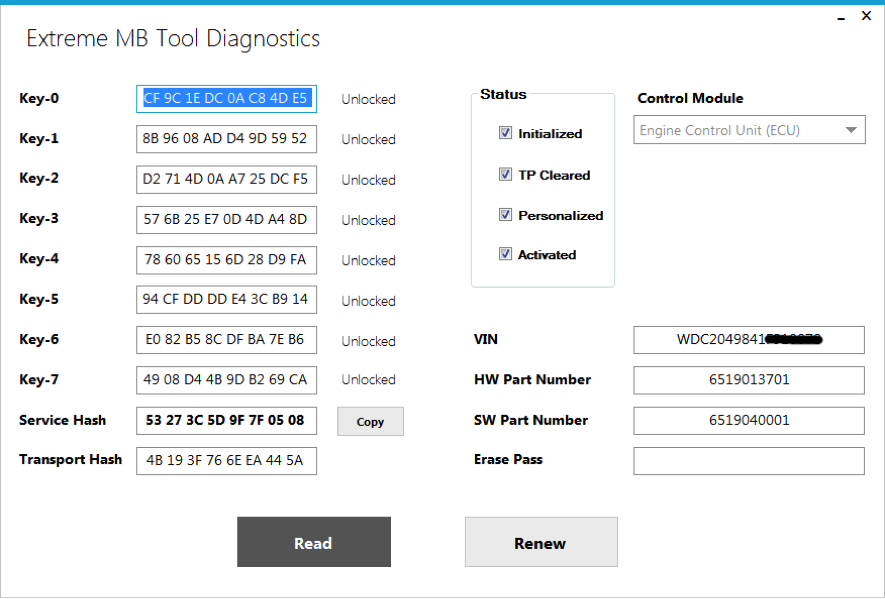 STEP 2 -> Put the calculated password and make the module new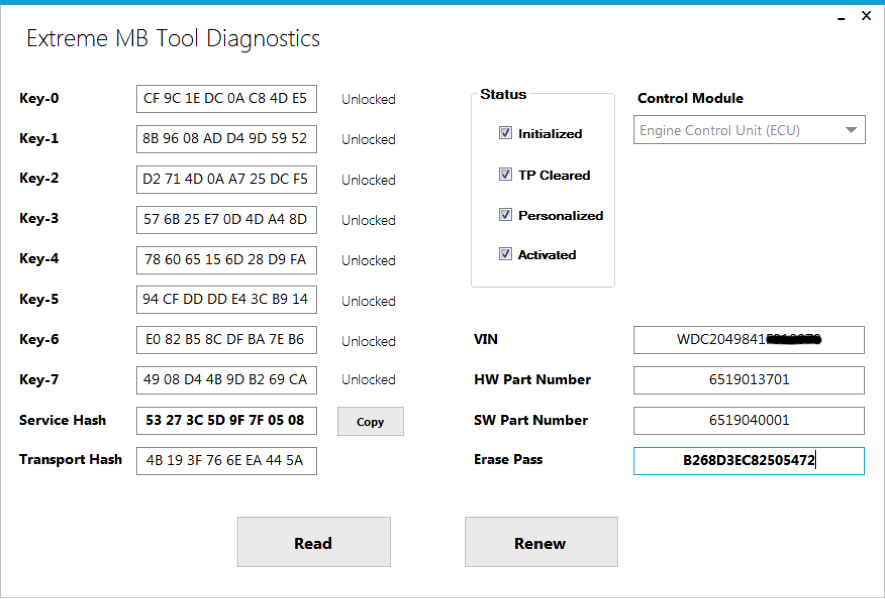 STEP 3 -> The module is new now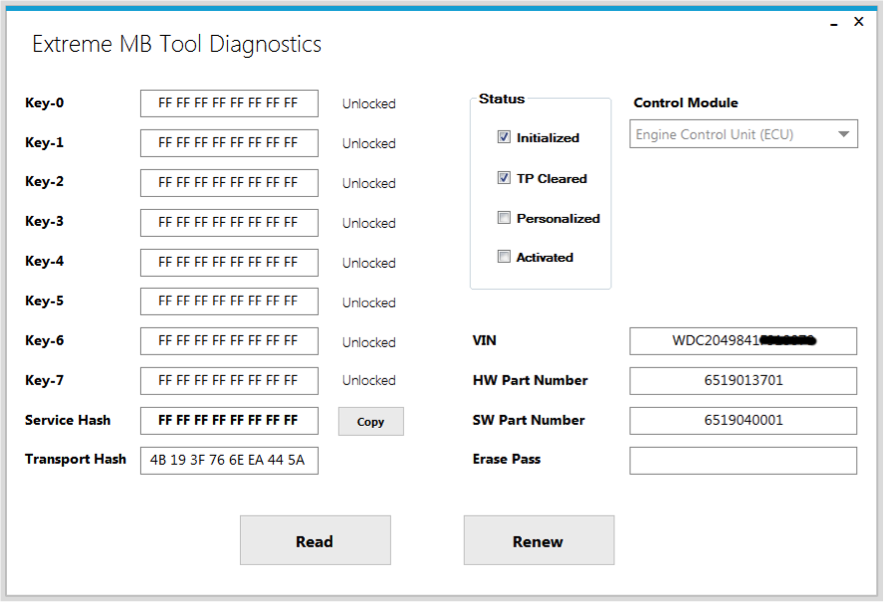 ---
SD05 -> SCN Tool. Vmax change for Delphi CRD1.xx; CRD2.xx; CRD3.xx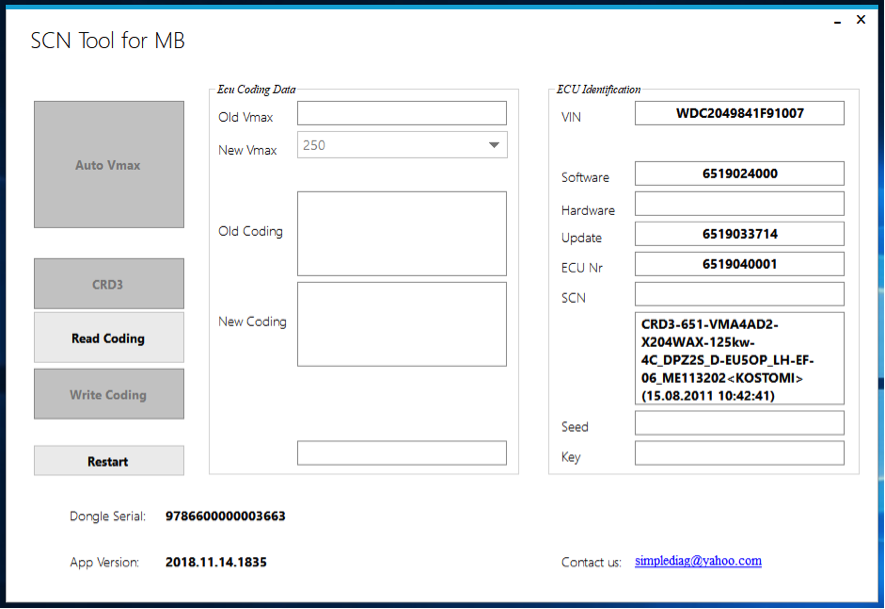 Vmax change for Delphi CRD1.xx; CRD2.xx; CRD3.xx
---
SD07 -> Delphi/Bosch ECU Tool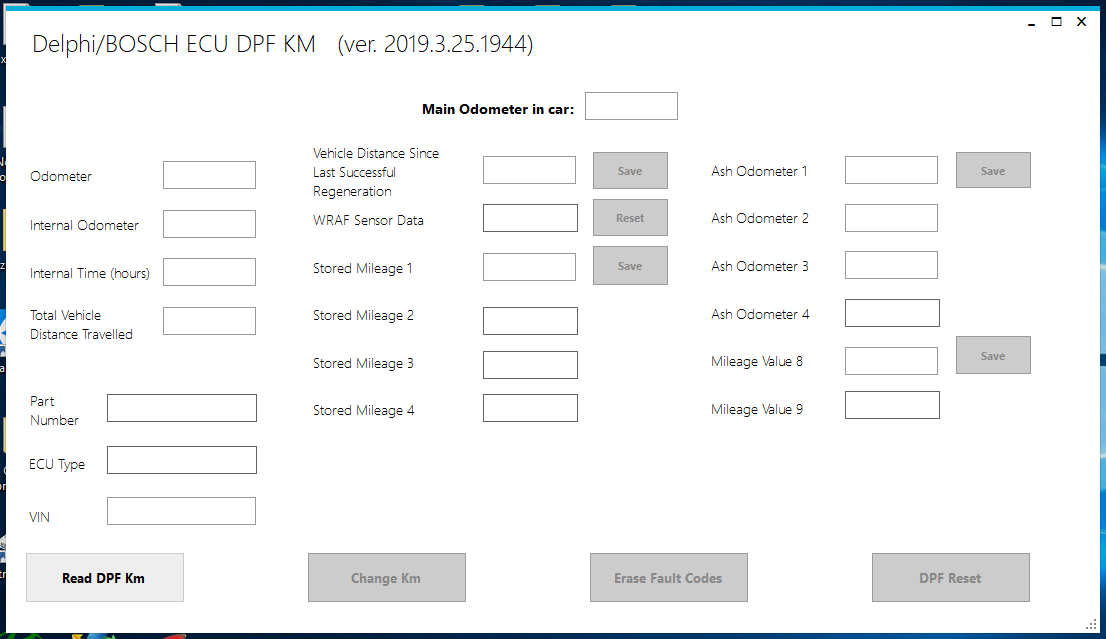 With this tool you can read and modify data in CDI controllers.
---
SD08 -> Radio PIN code reader via OBDII for Renault, Dacia and SMART 453 models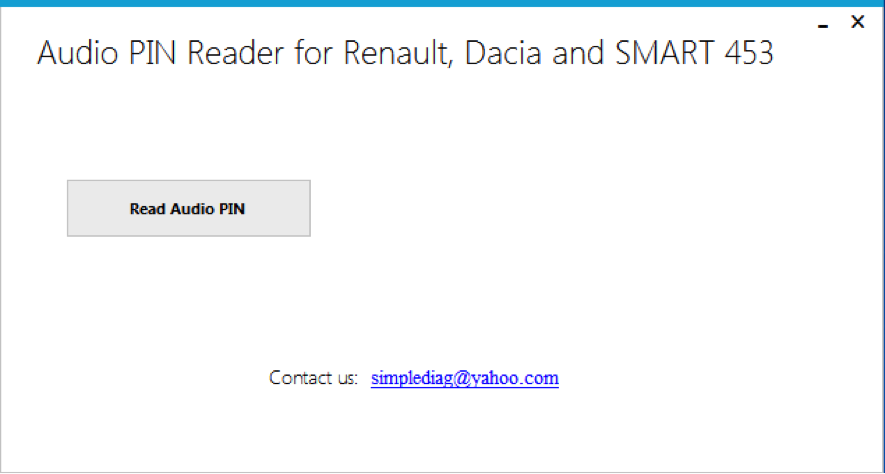 Automatically reads the serial number of the radio and calculates the code
---
SD09 -> AMG Activator for MB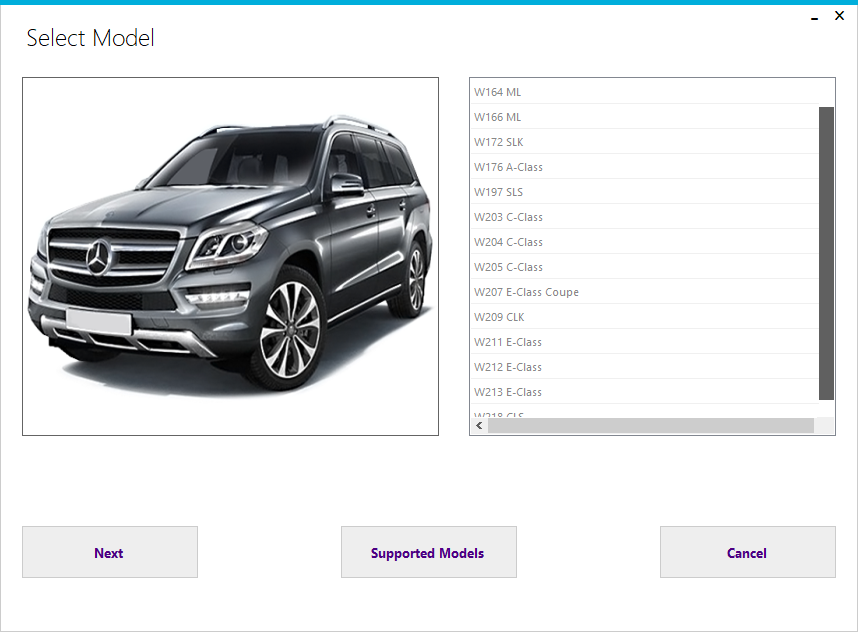 ---
SD13 -> MB Dash Renew
       MB Dash Renew – Basically this software is designed for customers who want to make renew of MB instrument clusters. Once the cluster is in "virgin state" – the kilometers are zero and drive authorisation data is also reset (in other words – synchronization between Instrument clusters and EZS (FBS3 or FBS4 is broken).
The following functions are available in the software:
Read/Write eeprom by OBDII or on bench (Also standalone without Gateway on bench for some clusters)
Renew IC function
Learn IC function
Read SSID from EZS
Dashboards can also be learned with DAS/Xentry after renew procedure.The new LCD clusters are also powered up on bench with functions to see real Picture when working on bench.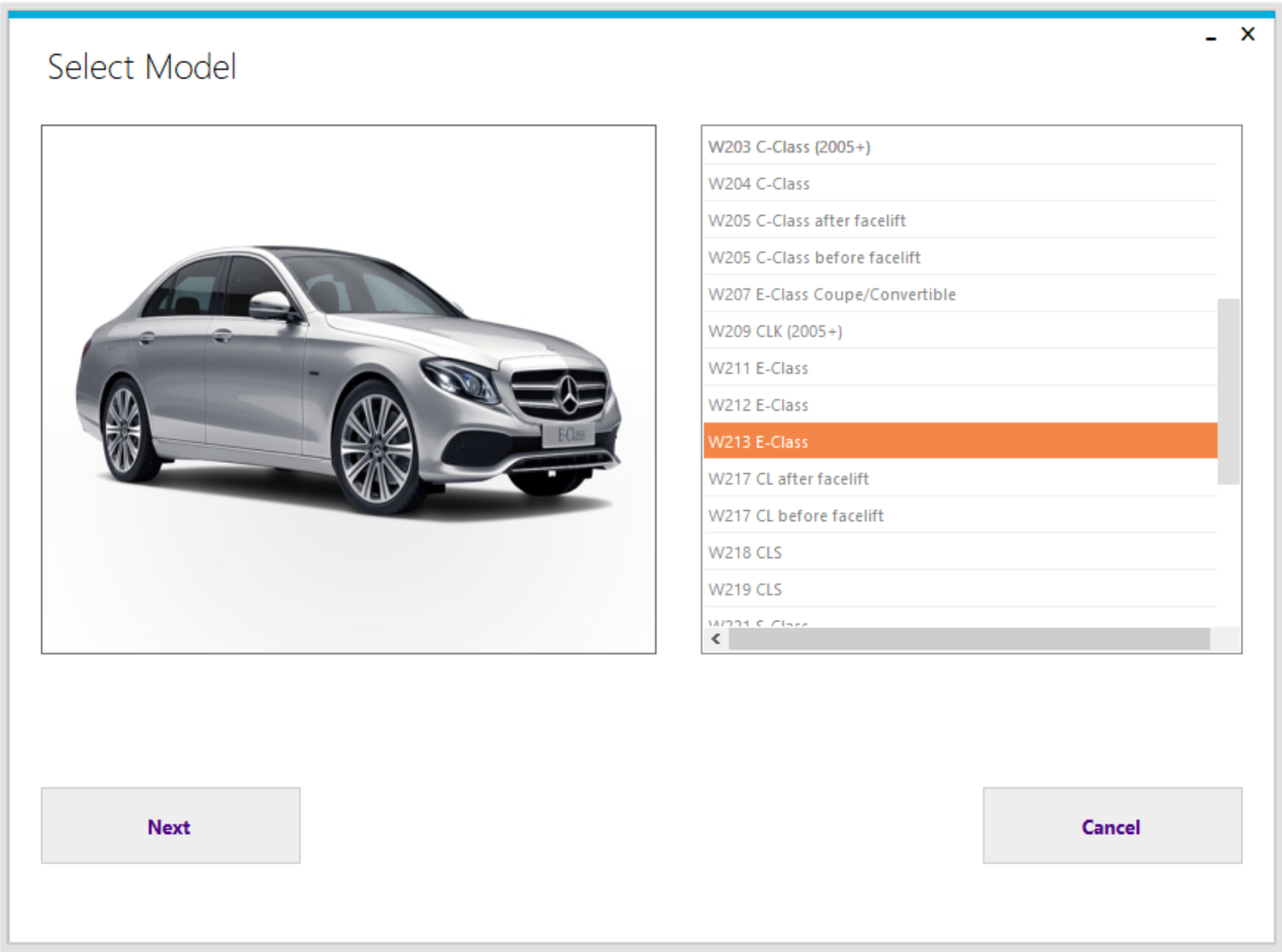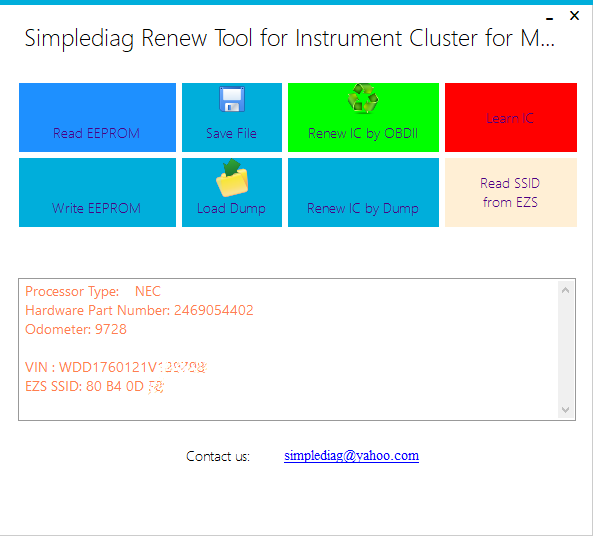 ---
SD12 -> MB Dash Unlocker
          This is a Software Designed to use together with vediamo/dts/xentry or a simply can device with manual command prompt, that unlocks dashboards IC213/IC222 that have timeout for seed key input active and Not possible to unlock by manual typing seed key.
          With help of this Tool you can simultaneously connect with diagnostic, and proceed the unlock, after this you can proceed with manual command prompt like you already know from previous models. Support for IC213 and IC222 in following models: W205/253/190/290/222/217/213/238/257/463.
         Also IC222 after year 2016 are possible for reading but writing will be locked for the most of them.
          Analogie IC222 after year 2018 will be fully unlocked again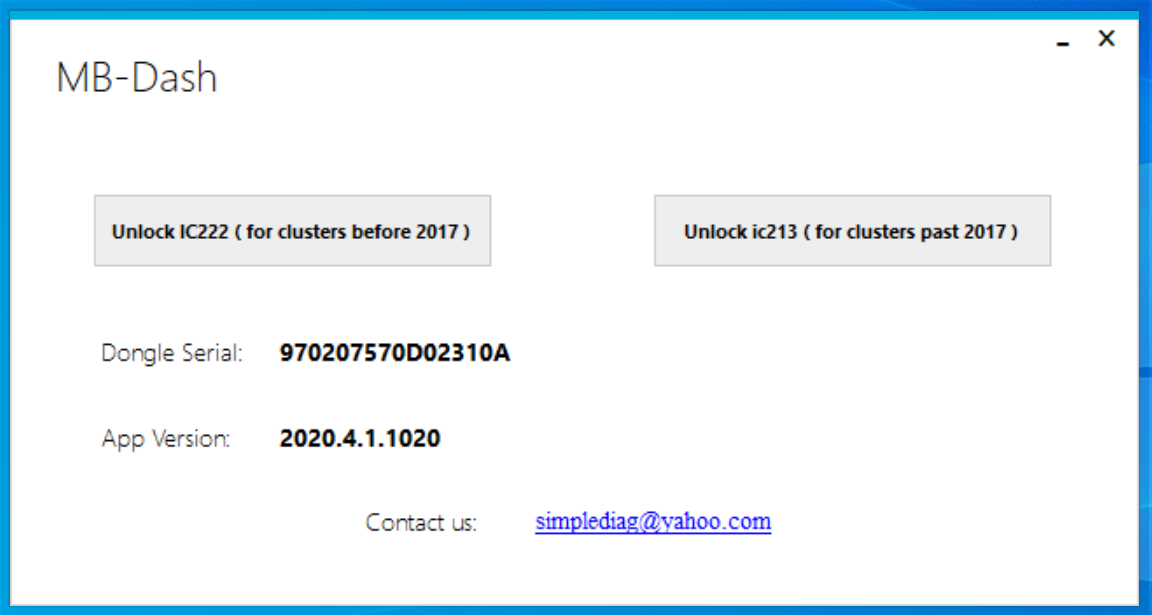 Here you can see the performance of the software in reality:
SD14 -> MB Diagnostic Firewall Unlock
          This is a Software Designed to use together with Vediamo/DTS Monaco/Xentry on latest MB vehicles – W907/118/177/167 and W213/238/257/463/290 years 2019 and later.  In these vehicles you will not be allowed to make adaptations or variantcoding without or else diagnostic functionality.  The tool should be used with OBD2 Y-Adapter – it will disable the Firewall and autodetects if Firewall is active in Vehicle and the type that is used for unlock. All customers who want to do advanced diagnostic in latest MB cars need to use that software.
Here you can see the performance of the software in reality:
---
SD10 -> Smart 451, 454, 453/Twingo 3 tool
Software for Smart 451, 454, 453 and Renault Twingo 3 vehicles. With this software you have this functionality:
– Smart 451 – Key programing (Add key or All keys lost)
– Smart 454 – Key programming (Add key  or All keys lost)
– Smart 453/Twingo 3 – Key programming ( if you have wokring key), Odomneter correction, Read/Write VIN, Read/Write flash, Service Reset
– Clear Crash data by OBDII – SPC560 Continental, RH850 Renault, CX23xx Autoliv RC7
– Steering Column – Clear Immo – Clio III, Megane III, Modus, Scenic III, Twingo III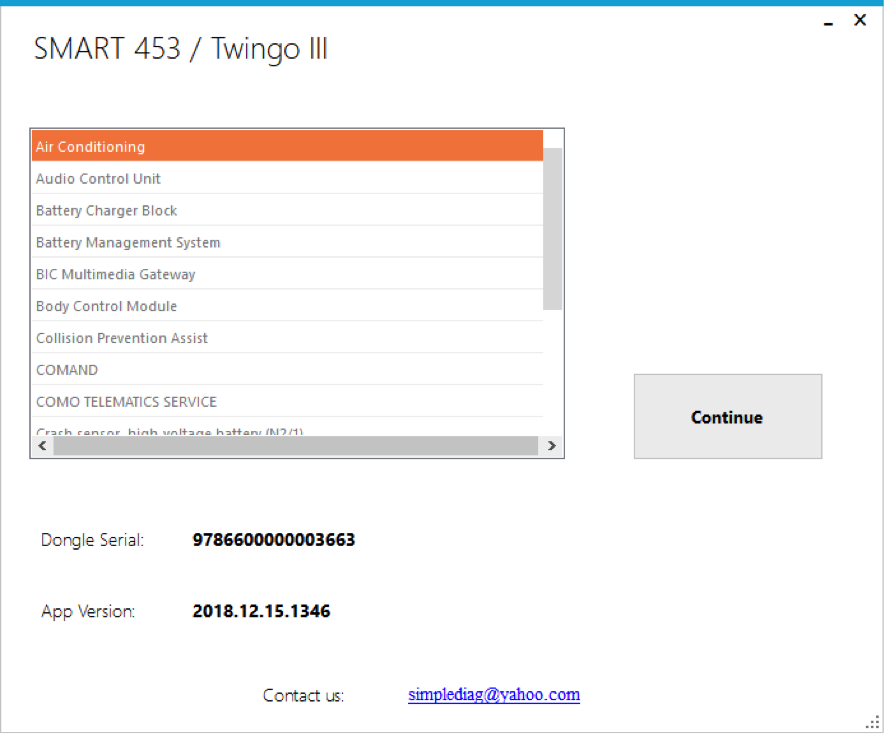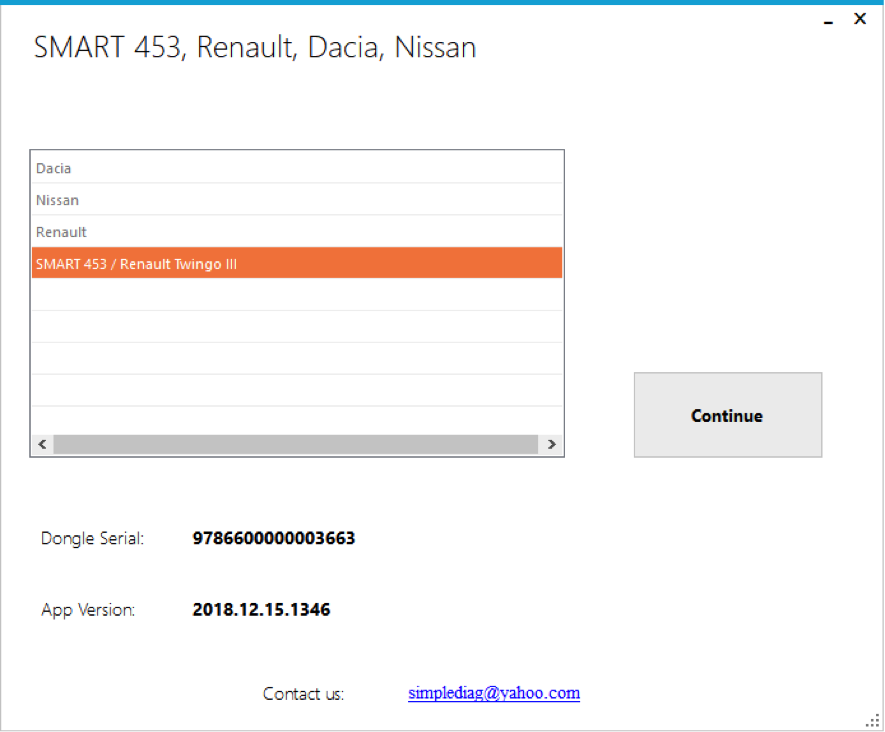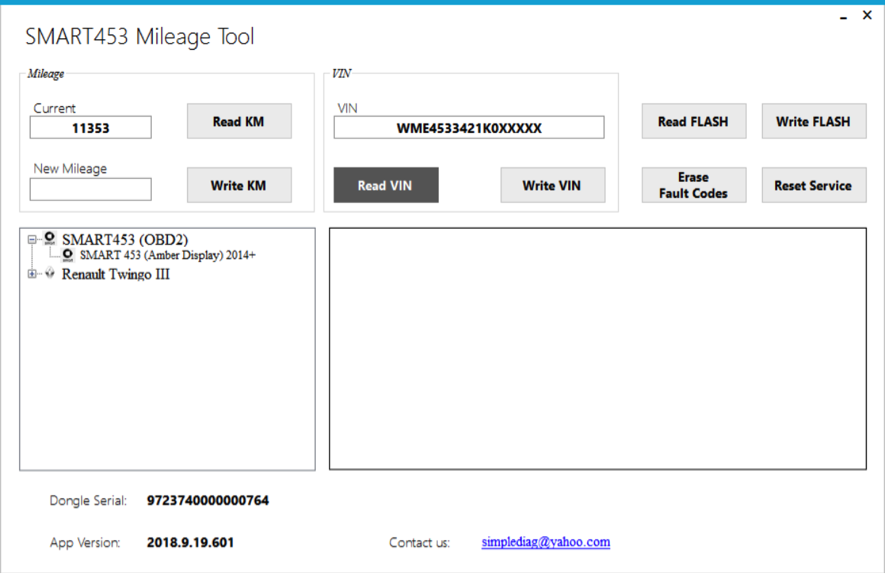 ---
SD11 -> Simplediag – Odometer package
​​​​​​​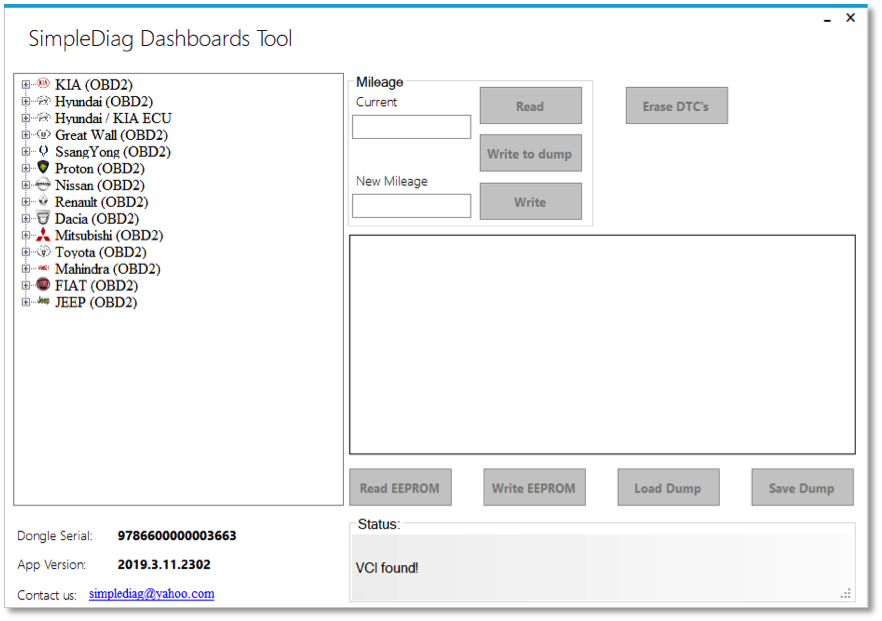 KIA: Ceed 2009+; Н4; K5; KX5; Magentis 2009+; Mohave 2017+; Optima 2011+; Optima (K5) 2014+; Optima (D70F3536); Rio(24c16); Rio 2017+; Sorento 2009+(24c16); Sorento 2012+(24c16); Sorento (nec without ext eeprom);  Soul 2010+(24c16); Soul 2014+(24c16); Soul (nec without ext eeprom); Sportage 2010+(24c16); Sportage 2014+( nec without ext eeprom); Sportage 2015+(24c16); Sportage 2016+ (Yazaki nec+25160); Sportage 2016+( nec without ext eeprom)
Hyundai: Accent 2010+(24c16); Accent 2018+( D70F3536); Azera (D70F3536); Creta (nec without ext eep); Elantra (D70F3536); Genesis 2014+(nec without ext eep); Getz (24c16); HB20 (D70F3536); I20 2010+(24c16); I20 2010+(24c16v2); I20 2014+(nec without ext eep); I20 Elite; I25 (24c16); I30 2015+(nec without ext eep); Mistra 2015+ (D70F3536); Tucson 2014+; Solaris 2010+(24c16); Solaris (nec without ext eep); Sonata 9 (D70F3536); Grandeur 2012+(24c16); Verna(24c16); Veloster(24c16); Veracruz 2011+(nec)
Hyndai/Kia ECU: EDC15C2, EDC15C7, EDC17C08, EDC17C57
Great Wall: Haval H6, H8, H9
Proton: Previa, Preve 2012+
SsangYong: Actyon(24c16)
Nissan: Terrano(9s12XHY256); Altima 2013+(Nec+24c16); Serena 2011+(Nec+24c16); Leaf 2011+(Nec+24c16); Teana 2014+(Nec+24c16); Pathfinder 2014+(Nec+24c16)
Renault: Megane 3(Fujitsu 96F386+95160); Megane 3(Fujitsu 96F387+95160); Fluence(Fujitsu 96F386+95160); Fluence (Fujitsu 96F387+95160);
Dacia: Logan 2(9s12XHY256); Logan 2 v2(9s12XHY256); Logan 2 v3(9s12XHY256); Sandero 2(9s12XHY256); Duster 2(9s12XHY256); Duster 2 v2(9s12XHY256); Duster 2 v3(9s12XHY256); Duster 2 v4(9s12XHY256)
Mitsubishi: ASX 2014+ 8100B951(NEC 70F3529); ASX 2014+ 8100B961(NEC 70F3523); Outlander 8100B895 (NEC+93C76); Outlander 8100B889 (NEC+93C76); Outlander 8100C292 (NEC+93C76); Outlander 8100B197 (91F223+93C86); Lancer X, ASX 8100C051 (91F223+93C76); L200 2017+
Toyota:  Auris VDO 2012+(24C16); Auris VDO 2015+(70F35xx); Avensis VDO 2013+(24C16); Avensis VDO 2015+(70F35xx); Corolla VDO 2013+(24C16); Corolla VDO 2015+(70F35xx); Yaris 2017+ (91F061)
Mahindra: Mahindra NuvoSport N8 2015+
Fiat: 500L
Jeep: Renegade 2014+
SD18 -> Simplediag – Key Programmer
Key programming software that works with Simplediag hardware. Step by step, we will add programming functionality to different makes and models of cars. Supported models are:
SsangYoung – Rexton XDi (2001-2008)